My team wanted to tackle challenges navigating the a form-heavy government process from the inside out.
The Brief
In building this digital product, we need a platform that will:
Help people easily fill out government forms
Save time by re-using information that has already been provided
Save all of their documents in one place
We also want to explore creating a direct-to-consumer product built by Deloitte Digital.
Timeline: 3 months
My Role
Lead UX Designer
I was the lead UX designer for the product. I worked with one other UX designer to conceptualize, design, and move our ideas to reality. We took high-level requirements and derived design tenets and detailed product requirements.
---
The Vision
We wanted filling out government forms to be as "easy as a conversation." This idea was our guiding light for how to design the actual entry of form questions. Copy was conversational, simple, and to the point. Responses were phrased in the form of sentences and users either typed in their answers in fields or selected from dropdowns or toggle buttons.
We want to make filling out immigration forms as easy as a conversation.
---
The Process
Business analysis of immigration forms
A major challenge for people going through the immigration process is not just filling in the forms themselves, but compiling all of the necessary documents to prove that they meet the qualifications. We analyzed four separate forms and identified:
What questions needed to be answered
What documents, or proof, were required
How the requirements mapped to a timeline
Just one of many examples of intricate forms that must be filled out.
Defining design tenets to guide product requirements
Another UX Designer and I developed design tenets that we used to guide our designs and the product requirements. The tenets outlined the overall structure and features that we would help make it easier for users to fill out their immigration forms.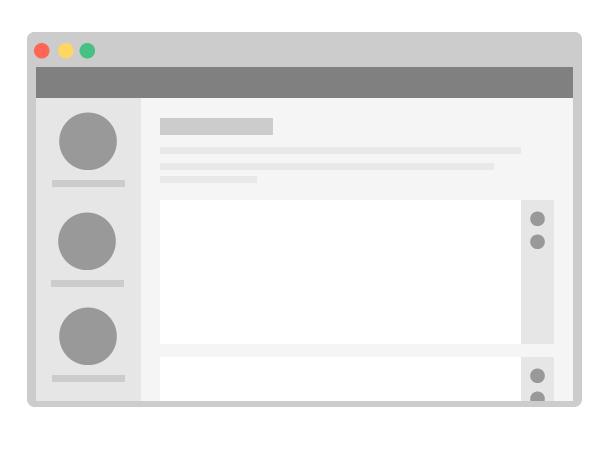 Macro & Micro
We designed our navigation to support non-linear completion of forms. We had sections, status, and alerts on the left and upload prompts and additional information on the right.
Drop In & Drop Out
Filling out immigration forms is a grueling process. The user may not have all of their information when they first sit down to fill out their forms. Detailed status alerts help the user understand what they've completed.
Leverage Context
In many situations, we can take a guess at what an answer to a question might be based on the answer to a previous question. We built in predictive logic to help reduce the number of questions a user needed to fill out.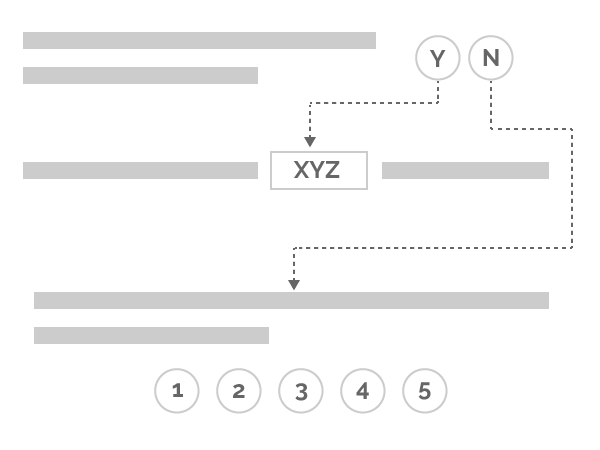 Dynamic Scaffolding
Not every question applies to every applicant. We added questions to help us determine which set of questions needed to be answered. This way, we dynamically create the form to only display the questions relevant to that person.
Using user flows and wireframes to communicate requirements
Back-end developers built a system that generated questions and responses dynamically. We took the original government forms and their respective instructions and created flows to document how the forms should work in the product.
Wireframes designed by the other UX Designer and me
Visual designers added the oomph factor
Focus groups and usability testing to get customer input
A lot of the input that we received on this project came from colleagues who were business experts in the area of immigration. Their expertise helped guide our thinking.
In addition to their expertise, we also conducted a focus group at a community center in Baltimore, where we were able to speak directly with people who would use this product. We gathered their feedback and incorporated it into design iterations.
---
The Results
Two major things affected the outcome of this project:
Our target audience changed significantly.
We faced insurmountable legal challenges for bringing the product directly to consumers.
While the product was never launched, it served as an example of what user-centered thinking can do to revolutionize the immigration process. Hopefully one day, the process will be as easy as a conversation.